WBaduk Playing room has been updated.(Oct 19, 2011)
1. Mac & Linux support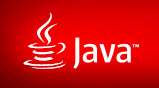 WBaduk Client/Web has been updated. (Dec 30, 2010)

WBaduk client updates
1. Audio/Video lecturing function added.
2. English text Corrected.
3. Minor bug fixed.
WBaduk Web updates
1. 75 Video lectures for Beginner to Intermediate - Lecture
2. 3000 Text lectures added. – Lecture
3. 4000 Problems added. – Test Room
4. WBaduk Instructor community page created.– WBaduk

- If not updated?
If WBaduk client is not updated well, please download and install it by clicking [Download] button on the right upper side of WBaduk homepage below [PLAY NOW] button.

WBaduk will keep updating in 2011.
Happy New Year! :D