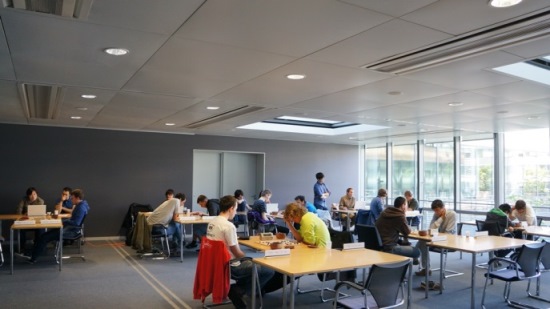 Finally European Go Federation is about to have its first two pros! According to the EGF's website, this pro qualification is organized by the cooperation with CEGO which is the main sponsor.
About the qualification system, 16 players, who are invited by EGF rank, play 6 rounds in a double knock-out system. The first two rounds are at Strasbourg, round 3 and 4 will be at Amsterdam and the last two rounds at Vienna. The first player with straight 4 wins will be certified as the 1st European Go Pro at the Amsterdam tournament and finally in Vienna all players with only one loss will get a chance to become the 2nd European Go Professional.
On interesting thing is this qualification uses Chinese rule, so the referee has to be there counting the point when a game is finished.


On 23rd of May, the first two rounds were played in Strasbourg, France. After two rounds, there were 4 players with 2 wins and 4 players with two losses who are out for the next round. Players with 2 wins will compete themselves in the next two rounds, R3 and 4, in Amsterdam and one of them will become the first pro. Among 4 players, 3 are teenagers or in their early 20s. Cornel Burzo 6D from Romania surprised people by becoming the only over 30 years old, 2-win player. It was an excellent event itself as it is the 1st pro qualification, but also it was well organized. Fan Hui 2P and ZHAO Baolong 2P were there giving a commentary on WBaduk; of course people who came to the tournament venue could watch the commentary by a screen. Food was also nice. Lunch was provided in the hall of the tournament venue with great finger food buffet. After the tournament, a dinner was organized in a Chinese buffet.
On 29th of May, round 3 and 4 will be played at 9:30 and 14:30(ECT) in Amsterdam, Netherlands. Also there will be live-commentary on WBaduk server by ZHAO Baolong 2P.
Don't miss the historical moment of European Baduk world, having its 1st pro in Amsterdam.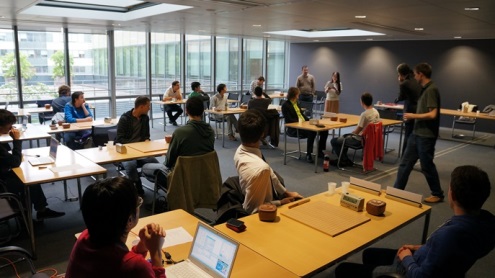 - The referee, Li Ting 1P is explaining the rules.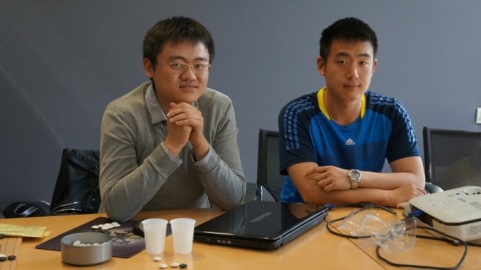 - Fan Hui 2P and ZHAO Baolong 2P made the live commentary on WBaduk.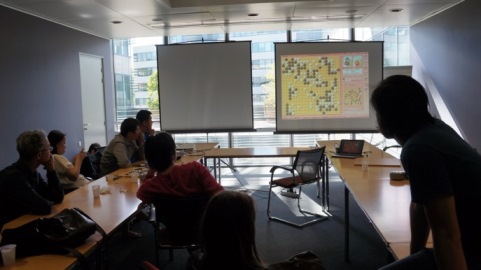 - Commentary room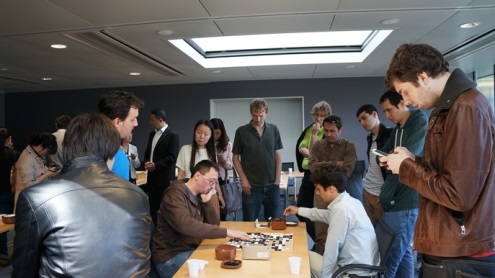 - 1st Round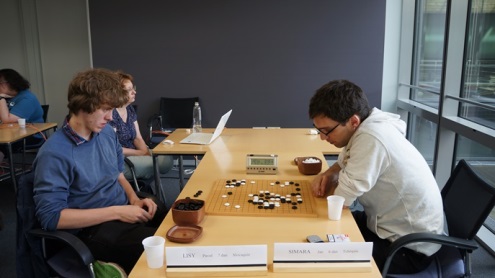 - Pavol Lisy 7D from Slovakia(left) made 2 wins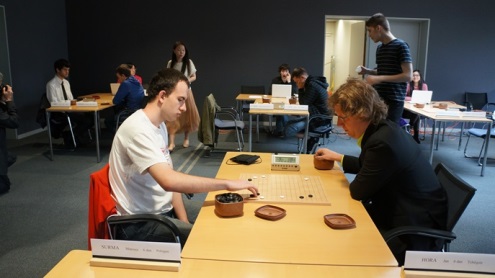 - Mateusz Surma 6D from Poland(left) made two wins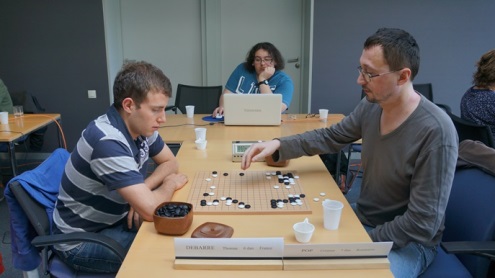 - Thomas Debarre 6D from France(left) made two wins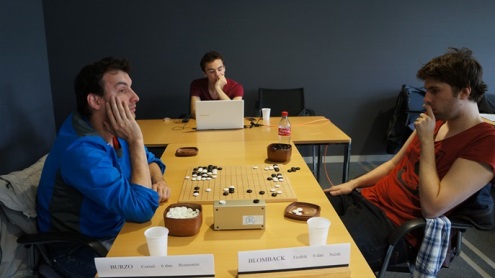 - Cornel Burzo 6D from Romania(left) made 2 wins
- Written by Semi Lee