Shin Minjun 9P got a trophy fo the Glovis Cup.
On 21th, in the final of the Glovis Cup, Shin Minjun 9P won Wang Jejin 6P by resignation and end up to top of Glovis Cup.


In the semifinal, he won Ding Hao 5P by resignation and did perfect win of this Cup.


He spread his name to wolrd by winning a Glovis Cup.


After winning, in the interview, he said, "it was 3rd time to attend Glovis Cup, but i was bad before and i finally overcame all of difficult games in this year and got a trophy. From now on i will show my good look to all of my fans on the basis of winning of national contest."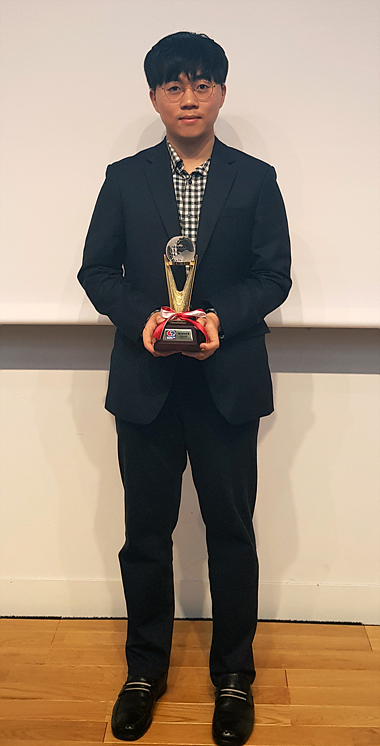 Shin Minjun 9P is holding on a trophy.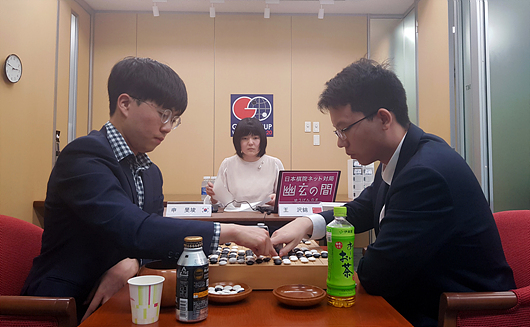 Shin Minjun 9P and Wang Jejin 6P were reviewing the game.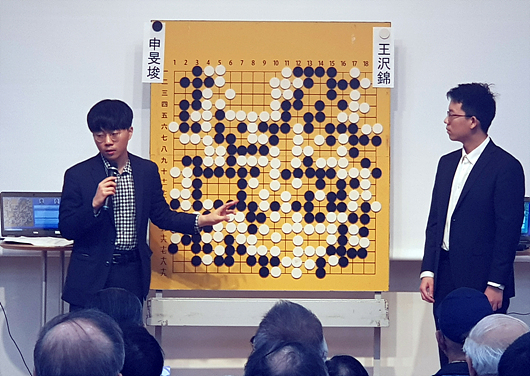 Shin Minjun 9P was explaining a game in front of many Baduk fans.