2019 Shinan International Senior Baduk Cup which 16 legends of baduk players in the world attended is just finished.



At the closing ceremony held at the El Dorado Resort in Jeungdo, South Jeolla Province on Wednesday, more than 100 people including Park Woo ryang, the head of the Shinan Country Council, Kim Youngsam, Secretary general of KBA, Kim Gongyeol, head of the Shinan Baduk Association, and participants of each country celebrated the successful conclusion of the Shinan Senior International Baduk Cup.
Sixteen senior players from South Korea, China, Japan and Taiwan participated in the event, which took place as a team event and an individual exhibition. Three players teamed up to win the team event in full league, with China coming in second, Japan third and Taiwan fourth.
In the final of the individual competition held in the afternoon, Taiwan's Wang Licheng won and became the first championship.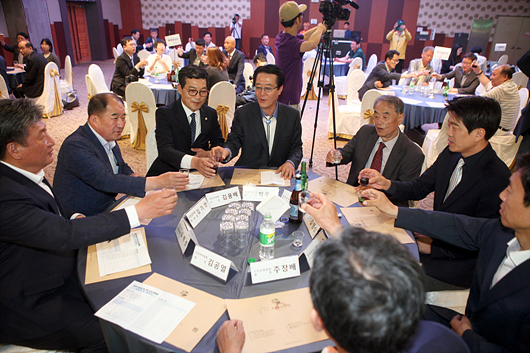 Let's reunion in the Shinan