Park Junghwan and Park Yeonghun will play in the final of Chunlan Cup. The third final round of the 11th Chunlan-Cup World Baduk Championship will be held from June 25 to 28 at the Chunlan State Guest House in Taizhou, China.
Park Junghwan 9P and Park Yeonghun 9P played in the fianl of Mlily Cup (Park Junghwan 3-0 won). Two players will play in a year and a half.


Park Yeonghun is 7th in a korea ranking. Park Junghwan leads the other with 17 wins and 8 losses. Despite differences in rankings and relative records, major world championships experience is similar.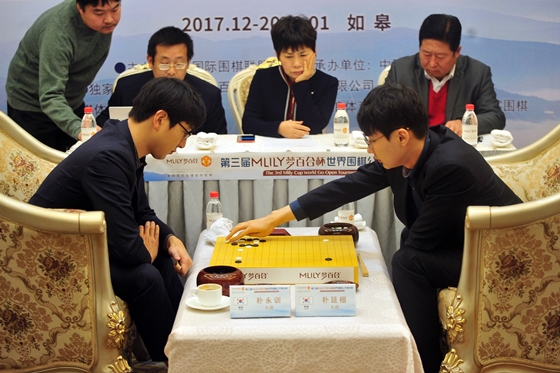 This is a picture of the final between Park Junghwan and Park Yeonghun