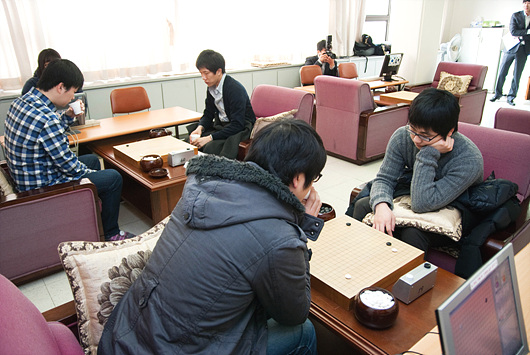 ChoSang real estate Cup is to compete for the best between Korea and China. A bit different with NongSim Cup which three countries compete.

6 Players were decided on 31th of January. Kim JiSuk, Jho HanSeng, Lee JiHun, got through the selection tournament, and Park JungHwan, Choi ChelHan, Won SungJin got it by the ranking as Lee SeDol gives up this position.


Lee Chang Ho 9Dan also gave up this tournament, that position was gotten by Lee Ji Hun who got through this severe selection tournament.

on 18th January, ChenYaoye, ShiYei, Pengliyoa, PanTingWe got 4 positions and Park MunYo got this ticket as an chosen guest player

China Baduk Association said they are thinking of the last player in Guli, Xiehe, KongJie, Tanshao who are having good results these days.

This tournament is capturing people's eyes how Korea Team revenge for last lose against China Team.