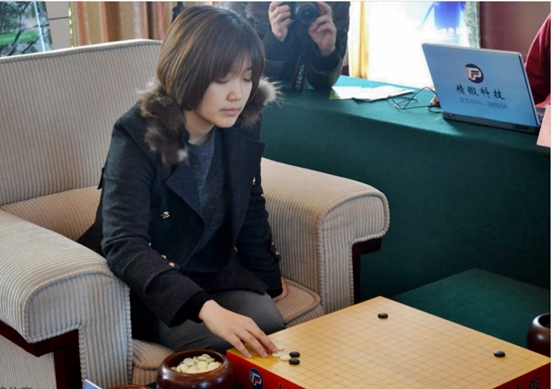 The result is Wang Chensing's all kill in the first round. Kim Hea Min's resolution could not stop her fight spirit.

7th of February, Wang ChenSing 2Dan won against Kim Hea Min 6Dan in the seventh game of the first round in the HwangLeng Cup. She won 6 wins in a row, three wins from Japan players and the rest from Korea players. It is known her talent of Baduk, but she showed much more than people's expectation toward her.

In the 7th game, Kim Hea Min played very calmly with light invasions but did make a big mistake on the upper side. Wang Lei 9Dan a coach of China Team said that she is very calm in any circumstances, and this led her win this time.

By all kills by Wang ChenSing in the first round, Korea left only one players Baduk queen Park Ji En 9Dan. Japan left two players Xie Min and Manami Nao. Park Ji En 9Dan won 4 games in a row in the 8th JungKhang Jang Cup which is very similar with this tournament and decided the final win for Korea.
Second round will be started 6th of April in Jang Yen city in China.