On 15th of November, there was a 13x13 team tournament in Grenoble, France. This tournament is not just special because it is not 19x19 but for opening it to everyone who even doesn't know how to play Baduk.
So I went there and made a team with my two 10 years of students who are around 15 kyu. 13x13 with 10 minutes of main time and byoyomi was more interesting and difficult than I expected, and I had to do my best to win the games and not to make my little teammates down. Fortunately our team made a good result winning the first 3 rounds straight. I was happy when they gave me a strong high five with a big smile all over their faces.
Actually I brought my two cousins, Sera and Jihye, to the tournament place. It was while they were visiting me from Korea. Both of them didn't know how to play Baduk, so I taught them some basic skills to capture and the concept of territories shortly and let them play the tournament. Surprisingly, Sera won her first round! It was against a girl who was in my class in the French youth Baduk camp last month. I was happy for Sera, but on the other hand, I felt sorry for that girl. She was the one who I cared and cheered most in that tournament. Anyway, it seems Sera must have a sense of finding shapes. Later she told me that she didn't know what is happening on the board, so she just fellow dansoo shape, and it worked. I should definitely try to teach her Baduk deeply :)
Some teams were consisted of only family members like 3 brothers or a married couple with their little 4 years old little kid. One of the best parts is that I could see a parent, who mostly follows tournaments to take care of her kids, could take part in the tournament like her children. She was happy that she could play as a member not just waiting for it finishes. Plus, even though it is a 13x13 and has many beginners, the tournament mood itself was serious in silence. It must a good chance to get parents to know the feeling of real Baduk. It means a lot.


I can surely say that is a super great and successful tournament. I hope we can continue this as long as possible, and I'd like to thank to the two awesome organizers, Jose and Loic for giving a great moment to everyone.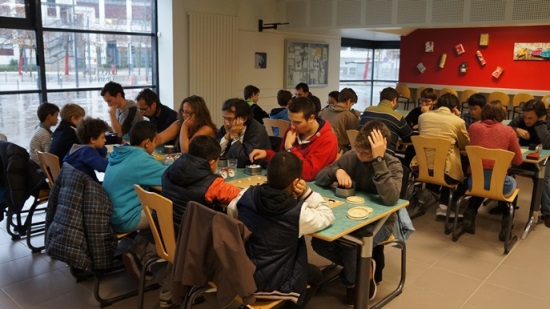 A team of three brothers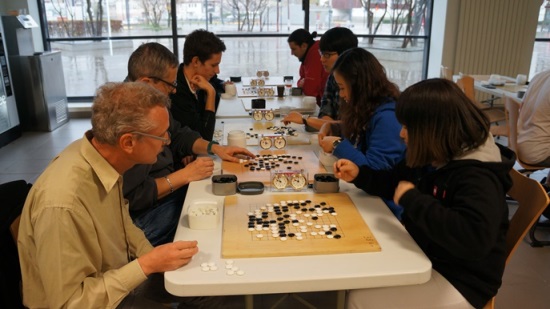 My two cousins, Sera and Jihye's first tournament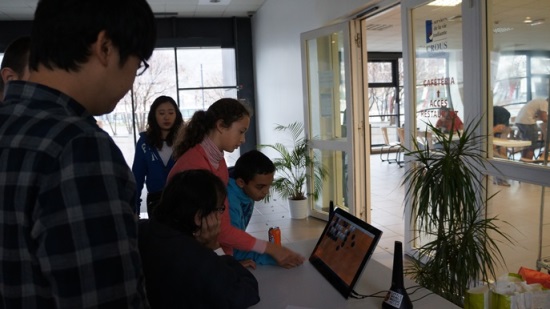 A tablet used for life and death problems and Baduk videos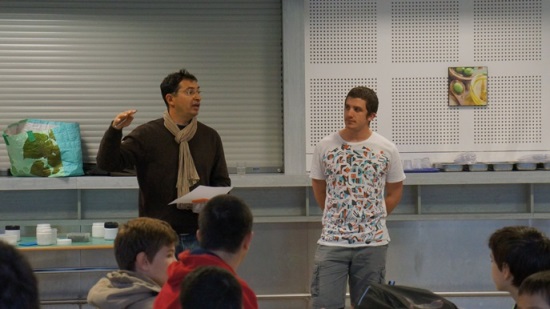 Our two awsome organizers, Jose and Loic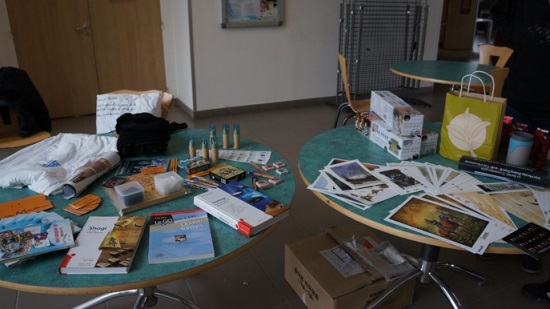 Various type of prizes. Baduk set was supported by KABA
- Written by Semi Lee