There is one person who is difficult to Choi Jeong. It's a YU Zhiying 6P.
CHOI Jeong 9P is behind by 11 wins and 17 losses. In 2011, CHOI Jeong was a rising star, but YU Zhiying 6P was not popular. CHOI Jeong 9P lost YU Zhiying 6P in an International Rookie's Go Competition. It was shock. from 2013 to 2014, CHOI Jeong 9P lost six times consecutively. YU Zhiying 6P was going to be a big enemy.

In a SENKO Cup final on Feb 24th, YU Zhiying 6P won it and Choi Jeong 9P was lethargic and couldn't get any chances. After the middle phase, there is no chance for CHOI. It means there is something in the opening.

AI doubted a joseki. We are going to follow AI's ideas.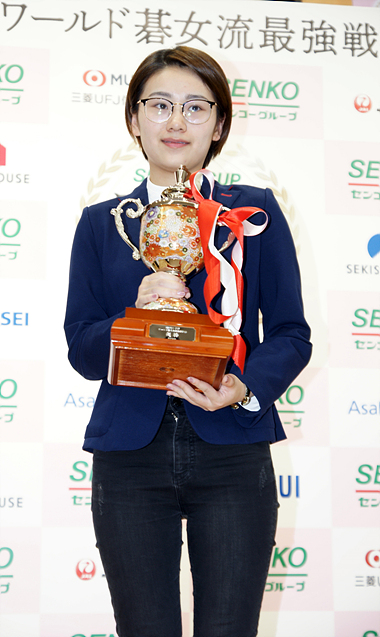 YU Zhiying 6P who got the first prize two times in the SENKO Cup.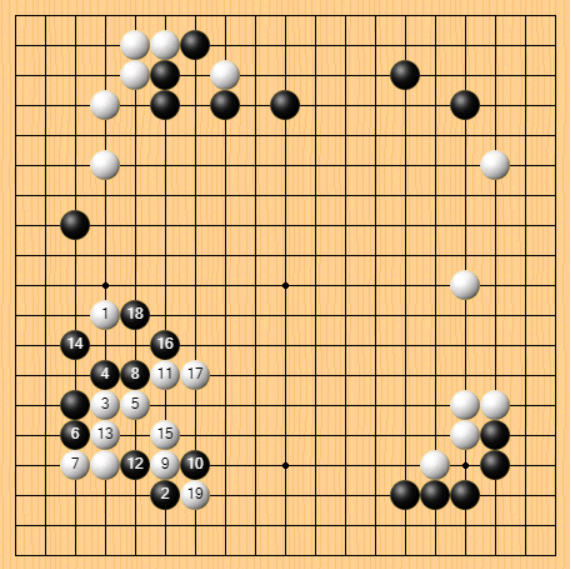 It is a normal joseki until 18. However, AI has lots of something to say in this joseki.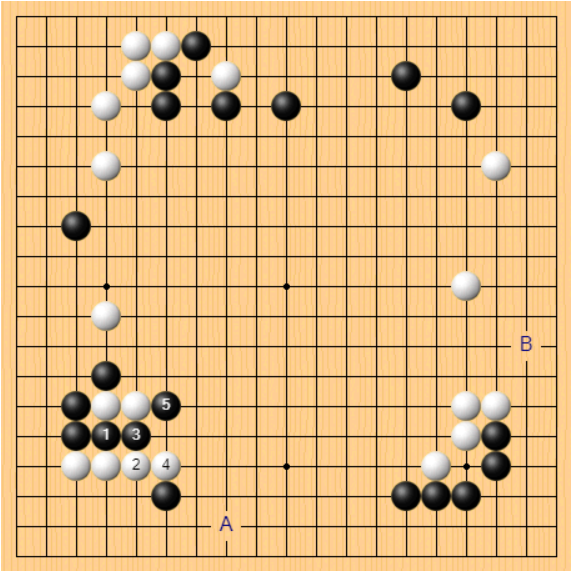 AI says, it is better than 8 in actual game. It is even for both. after that, Black aims A or B.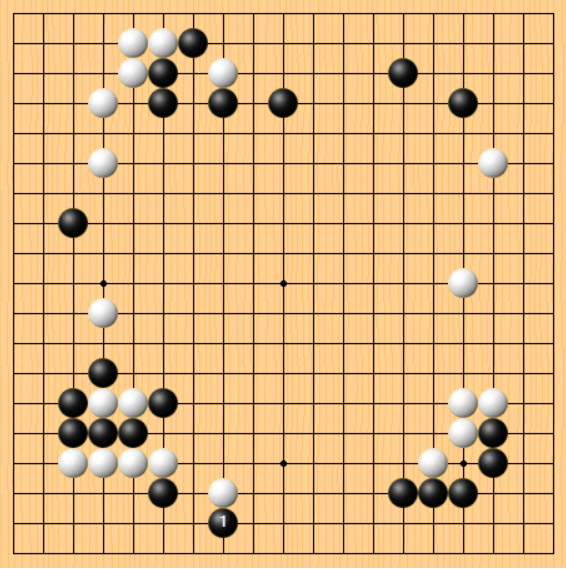 Black can move at 1 right now.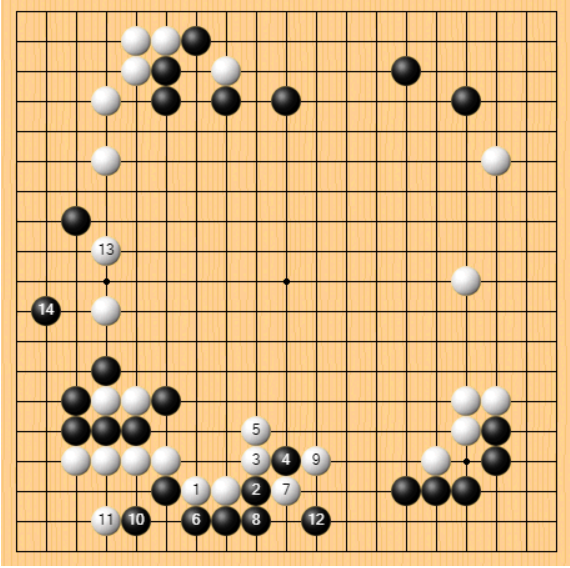 Until 14, Black regards profits as important.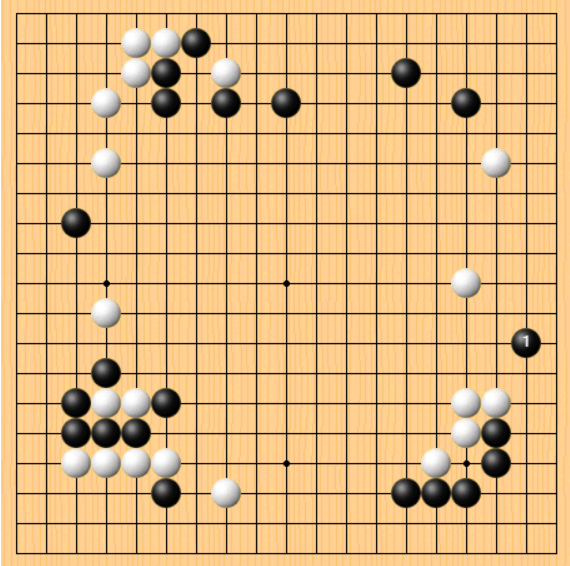 This move is very common invasion move.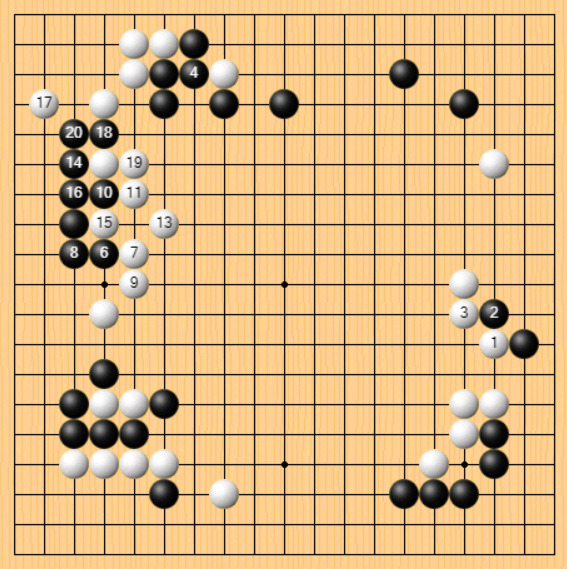 Until 20, Black keeps earning profits. It is even for both.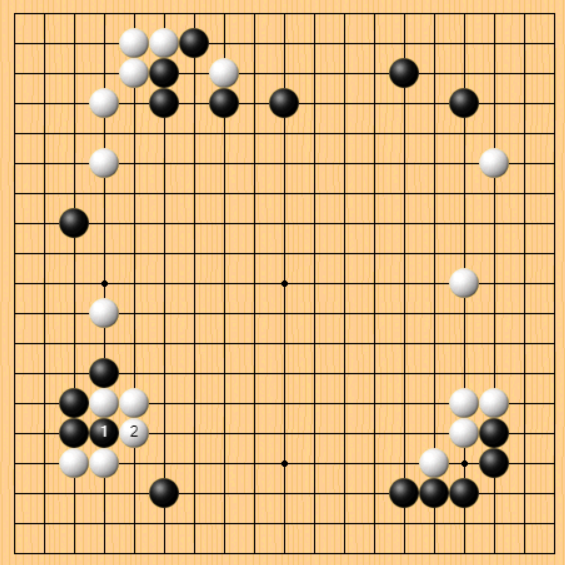 What will be happened if black wants to pierce at 1?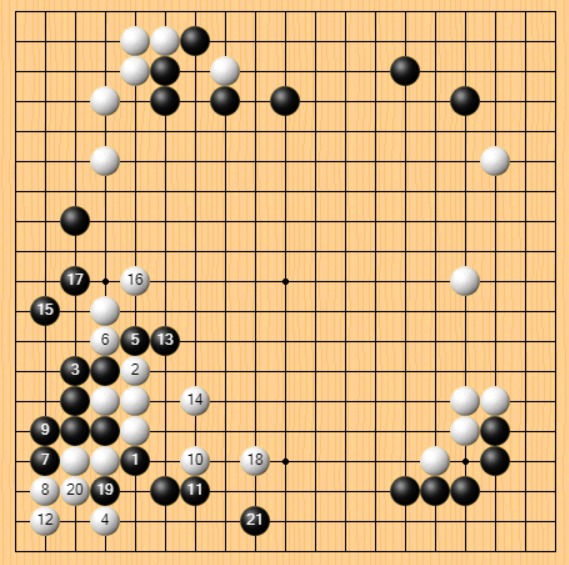 Black is more active until 21.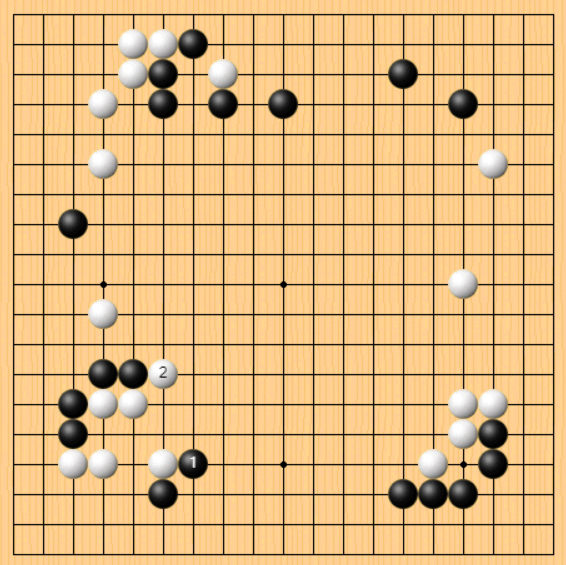 This is about two stones' head. it is almost absolute in this joseki. However, AI says, there is more important point.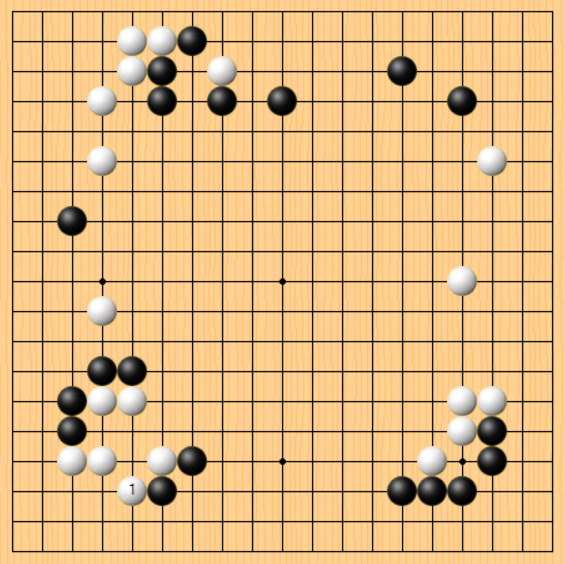 AI wants to block at 1. This is a bad variation for human Baduk. because...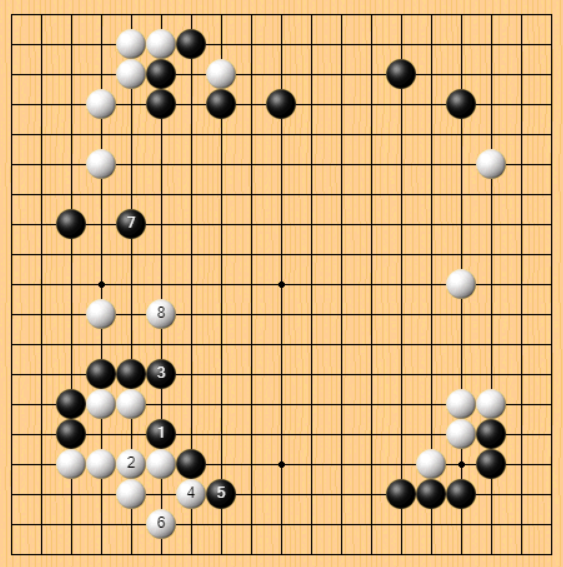 After atari at 1 and extend 3, it is critical to white. However, AI accepted it and captured a black stone.
This is a after variation. we can anticipate until 22. It's a tesuji we haven't seen before.
Only one chance in the middle game.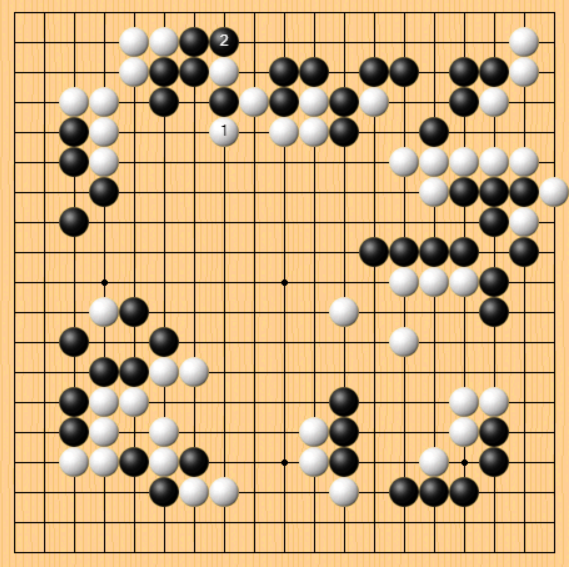 YU Zhiying 6P was leading all the time, but Black 2 is very loose move. Because of this move, it was even for both again. Black has to play somewhere in the center.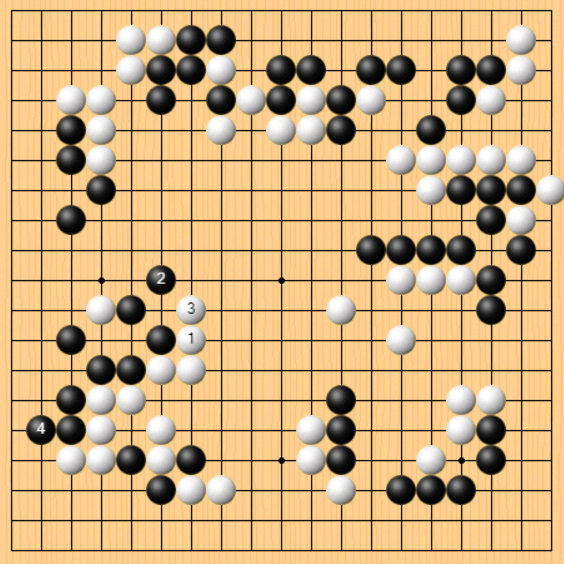 Sadly, CHOI missed the important chance. She played it at 1, 3 and lost big endgames by black 4.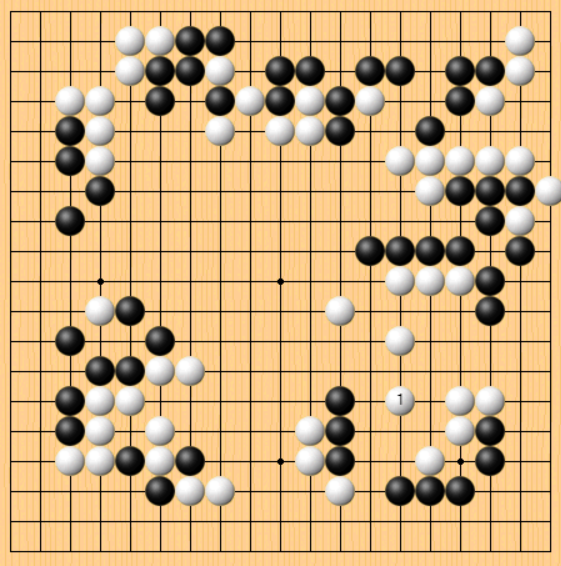 AI says, white 1 is almost absolute point. it makes white stones strong and aims black's three stones in the center.