hoi Jeong 9P, who is the top of women in Korea,won a losing game and entered to the semifinals of Wu Chingyuan Cup.



On April 29th, In the quarterfinals, Choi Jeong 9P won Gao Xing 4P by resignation and succeed entering to the seminfinals.


Choi Jeong 9P led a game until middle game, but she did a big mistake(157) and the game was turned around. in the losing situation, Gao Xing played a losing move(182) and Choi Jeong make the game turned around. after that, Choi Jeong 9P played a perfect endgame and got a victory.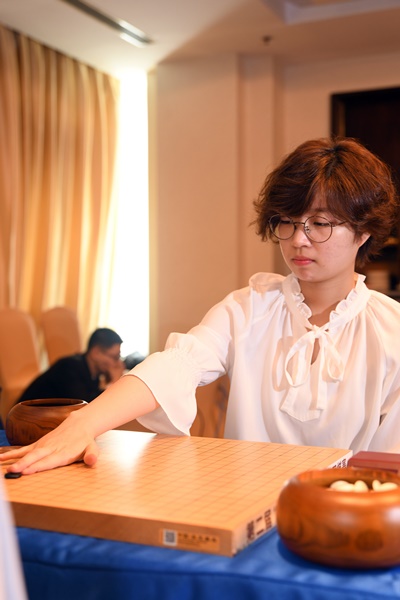 Thants to seed of a second place of the last tournament, Choi Jeong 9P won Yang Zixuan 2P and entered to the quarterfinals.


Oh Yujin 6P lost Wang Chenxing 5P then failed to enter to the semifial. 'Defending Champion' Kim Cheayoung 5P lost Li He 5P.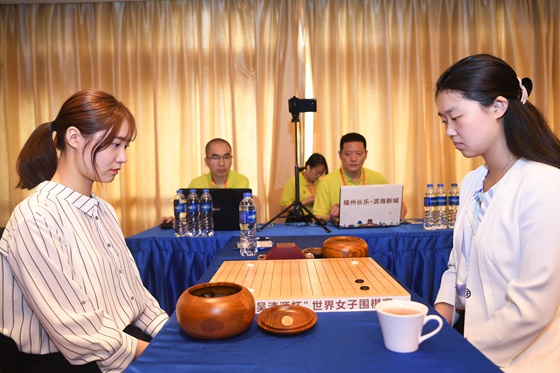 Wang Chenxing(right side) won Oh Yujin.
In the draw for the semifinals, Battle between Choi Jeong - Li He 5P, Rui Naiwei 9P - Wang Chenxing 5P was decided.the semifinals and final will start at the middle of November.