Seo Bongsoo 9P went up to semifinals of Shinan Senior Cup as repersentative of Korea.

The quarterfinals of the "2019 International Senior Baduk Competition" were held at Eldorado Resort in Jeungdo, South Jeolla Province, on Sunday, Seo Bongsoo 9P won Wang Mingwan 9P by resignation.

The semifianls held at the same place, on 11th Wednesday, Seo Bongsoo 9P will play with Wang Richung 9P. Wang Richung 9P beated Kobayashi Koichi 9P. Seo Bongsoo 9P has a relative record with Wang Richung 9P. It is 1 win and 1 lose.

Before the individual games, there were team matches. Korea team got 2-1 scores.
On 11th, Korea team will play with Japan which got first winning, China with Taiwan which got a losing.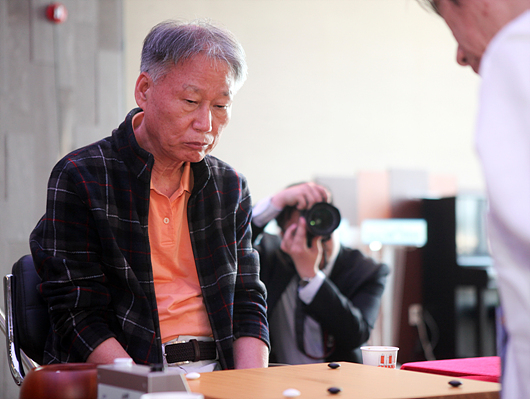 Seo Bongsoo 9P beated Wang Mingwan 9P and went up to semifianls.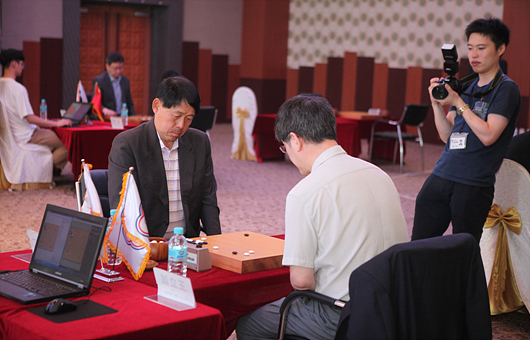 Japanese reporter was taking a picture of a game beween Kobayashi Koichi and Wang Richung