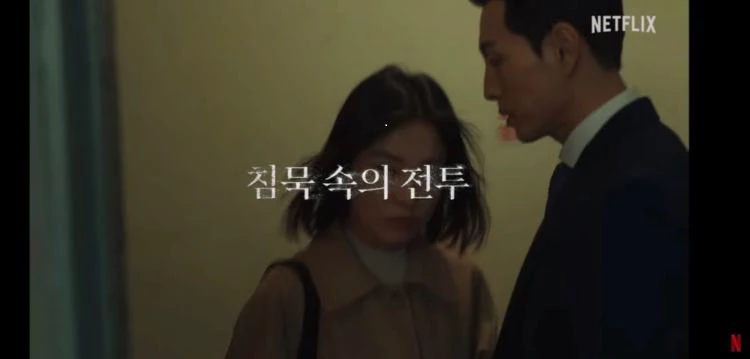 'Battle in Silence'
Author Eun-sook Kim, who wrote Netflix's "The Glory", said she intentionally used the material, 'Baduk (Go)' as she fervently wanted to write a line.
On Netflix's official YouTube channel on the 6th, author Eun-sook Kim, director Gil-ho Ahn, actress Hye-kyo Song, Ji-yeon Im, Hye-ran Yeom, and actor Do-hyun Lee have appeared to reveal the behind-the-scenes of major scenes of 'The Glory'.
Ms. Kim released a commentary on the scene in which the two main characters meet at Baduk club and play Baduk.
She said, "When I first saw this scene in the editing room, I screamed with great delight as I loved it so much," adding the line, said by Dong-eun Moon (the main character), 'In silence, Baduk reveals each player's desire, charms each other, charmed, and finally takes off each other's feet. And if the opponent does not respond? It's just Baduk, then.' The line is why I inserted the material, Baduk in the drama. I really wanted to create that tension between the two main characters and write that line so much and it was a perfect scene as I expected," she explained.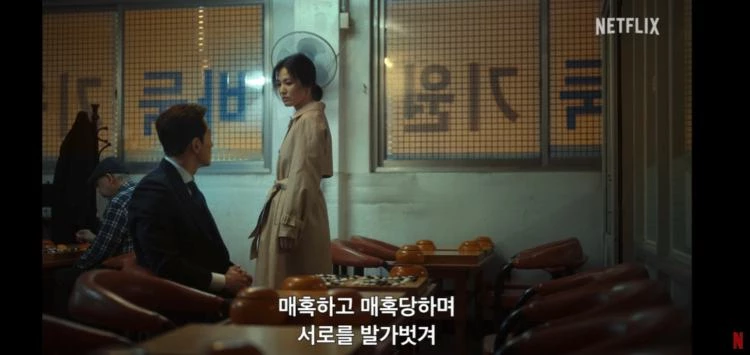 'Charm, Charmed, Take off each other'
Ms. Song said, "I really acted faithfully for the scene on the spot. That scene took a really long time for everyone."